Welcome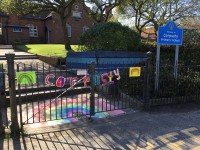 I hope that you find all the information you need and get a flavour of what makes our school so special.  
Ours is a happy, inclusive school, where every pupil is encouraged and enabled to achieve their full potential and discover their strengths.
If you are considering Corpusty Primary School for your child, I would strongly encourage you to contact the school office and arrange a visit. We look forward to welcoming you.